A lot of you have been coming to me lately and asking me about turning in your homework late. I know there are times like this weekend when the power goes out, or when you have a lot going on, but you need to get your homework done on time. I know what it is like to be busy and to have much to do (even with no power). That is when it takes discipline to get the things that need to be completed done.
I will not be taking anymore late assignments. You have all week to get this done. If you cannot get into your old account, make a new one and post on my page. Even if you get the link to me after you post I will know if it was done on time or not. This is a simple assignment and I know all of you have what it takes to get the assignment completed on time and following the specified length. (Many of you do not make the required number of sentences so you always get a low grade).
Your grade is your responsibility. Whether you do well or not depends on how you handle that responsibility.
~~~~~~~~~~~~~~~~~~~~~~~~~~~~~~~~~~~~~~~~~~~~~~~~~~~~~~~~~~~~~~~~~~~~~~~~~~~~~~~~~~~~~~~~~~~~~~~~

DUE SEPT 22 at NOON Please type about 15 sentences for me this week. From this point on I will be changing the number of required sentences so please pay attention!!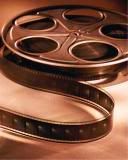 In the United States movies are a very important piece of culture. In your country is there a huge movie industry? Do people in your country prefer to watch national films or foreign films? If they prefer foreign films what country do those films come from? Do you prefer your national movies or foreign films? What is your favorite movie?